Our Story
Growing up in agriculture was ingrained in both of us from a young age. Audrey started in Oregon later moving to Washington and Seth on his family's farm in Eastern Washington. After meeting in college, a little luck and agreeing on life's simple views the stars aligned. We got married and Seth went back to school for enology.
A few years passed and we agreed to move from Seattle to take over our family's vineyards and start Upsidedown Wine. From there we farmed our vineyards and expanded into our own production space while opening a tasting room in downtown Hood River, Or. Now we have the best little baby girl Sage and are about to open our second tasting room in Cle Elum, WA. Between raising a family and working with family there is never dull moment. In fact after friends asking what you do in wine country we were inspired to show a glimpse through our @Usdoingwine account on Instagram.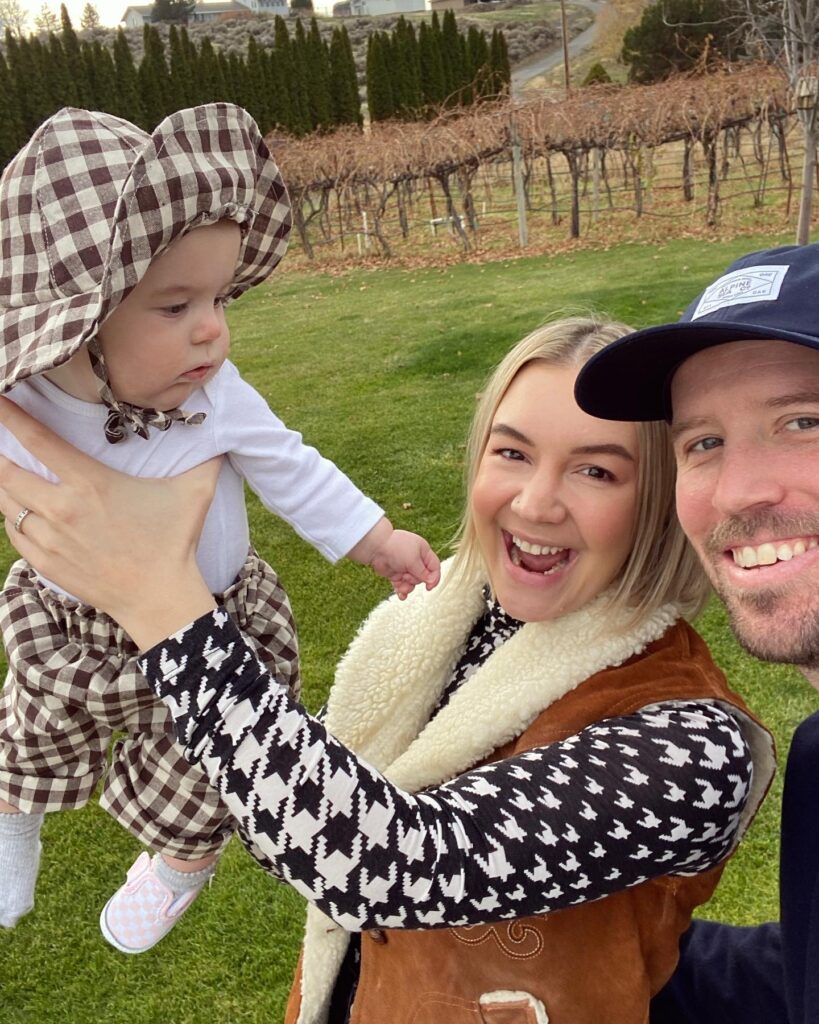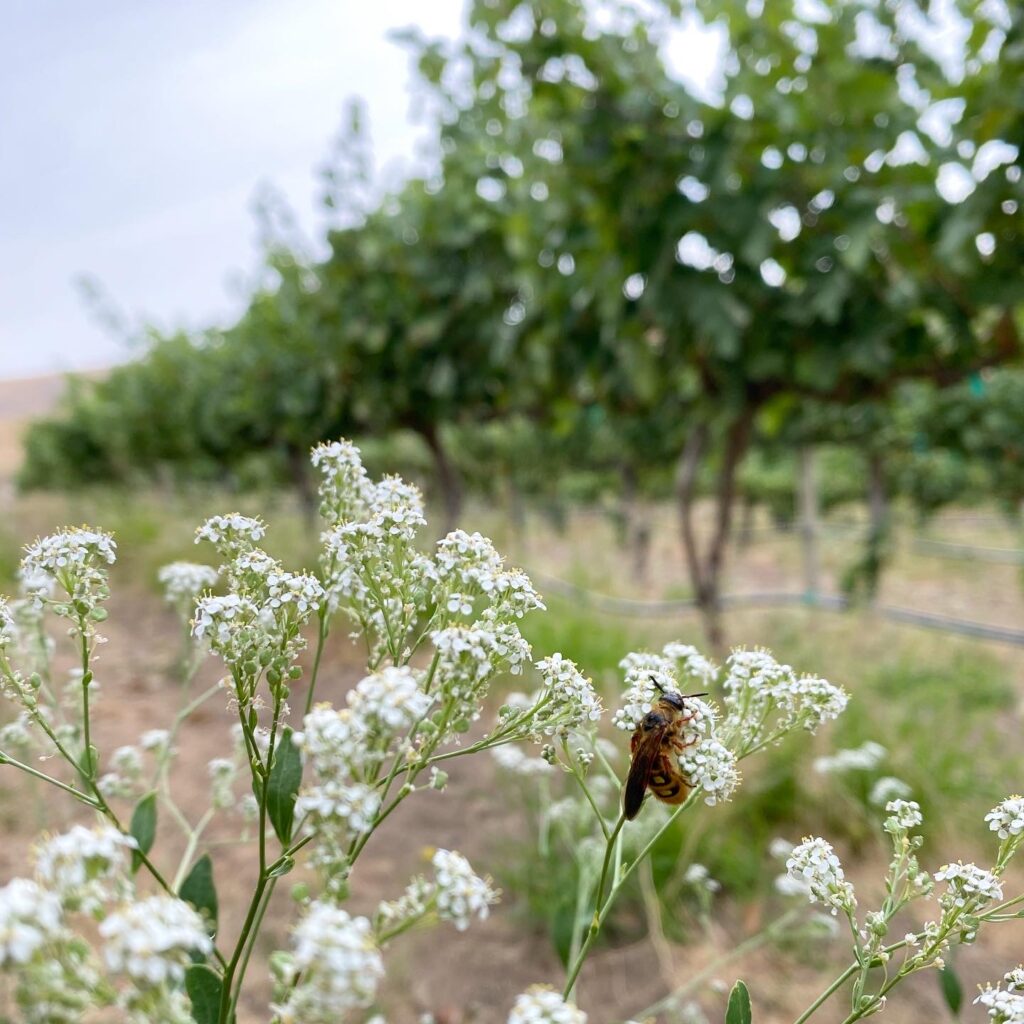 Farming
As vignerons we are only here for a short time, but carry a large responsibility to cultivate healthy soils for generations to come. Over the last decade we have transitioned to a combination of organic and regenerative farming. Every step in the vineyard is important as we do all of our work by hand while staying conscious of every tractor pass and herbicide that was once said to be "safe." Our belief is we can encourage native flora throughout the estate which in turn will help create a natural healthy environment for biodiversity and bring balance to the vineyard.
winemaking
Heavy hands in the vineyard and light hands in the cellar is our approach. Every year we push each site into a distinctive style that the terroir lends itself towards. We feel each vineyard has a unique personality and it is up to us to help it shine. We listen to the vine through the flavor of fruit for picking decisions and let native yeast express the wines. This is how we stay honest to ourselves and paint a picture of what we were given that vintage.  That is how we believe in crafting the perfect wine.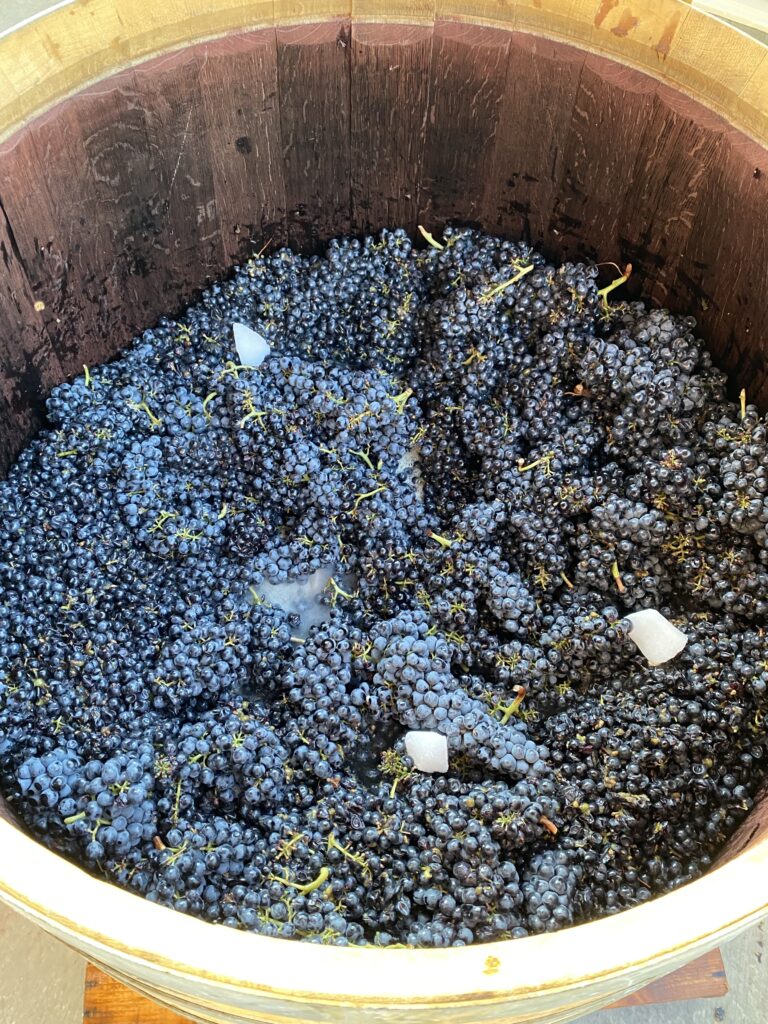 We believe we are not only here to make the best quality wine possible to share with friends but also have an impact on others. For some they are able to give time and for us it is through wine. We sponsor a variety of non-profits that we have been involved with over the years. From the National Kidney Foundation to the fight to end human trafficking with A21.  The organizations listed below have always stayed close to our hearts and we always look forward to doing our part in helping them flourish. 

Hood River Tasting Room
Open: Wed-Sat | 12pm – 6pm
311 Oak St #2181, Hood River, OR 97031

Cle Elum Tasting Room
Coming Soon
Facebook / UpsidedownWine
Instagram / UpsidedownWine